Top 10 Must-See Scenic Routes on a Trans-America Road Trip
Beautiful roads in the USA
Everyone should have their "great road adventure" at least once in their life. Or better yet, a few adventures. Picturesque ocean coastlines, rocky hills, lush forests, bustling metropolises and secluded villages – we've chosen the most beautiful roads in the United States for you. Here we go!
Route 66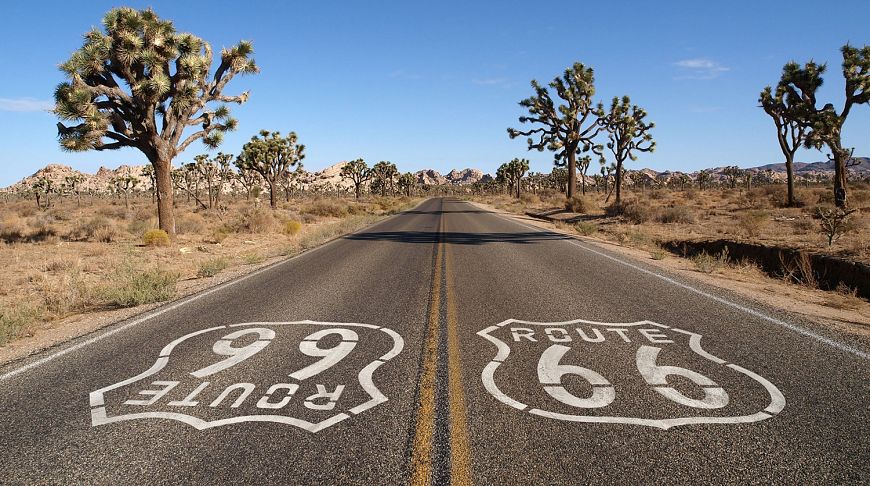 Route 66, also known as the Will Rogers Highway, is one of the oldest numbered roads in the United States. It stretches from Chicago to Santa Monica in Los Angeles, crossing states such as Missouri, Kansas, Oklahoma, Texas, New Mexico and Arizona. It's almost 4,000 kilometers long. A wonderful soundtrack for such a trip will be "Route 66" performed by musicians such as Chuck Berry, The Rolling Stones and Depeche Mode.
Blue Ridge Parkway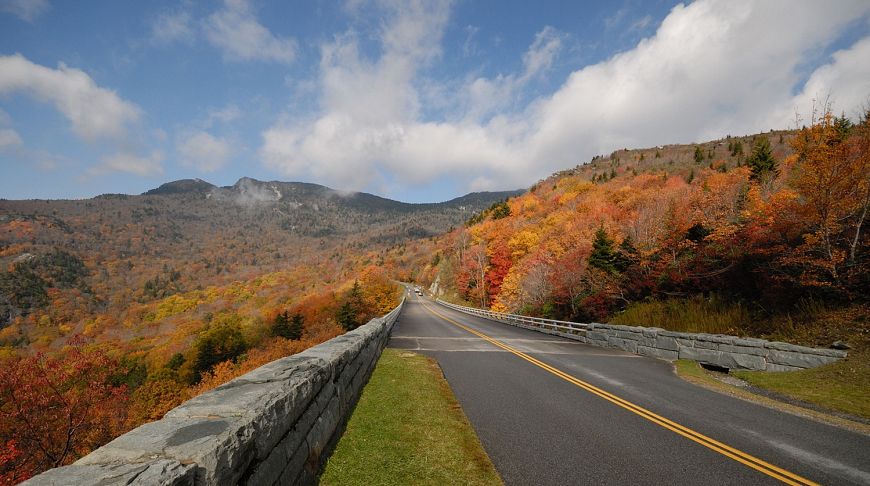 The Blue Ridge Parkway is ideal for "lazy" travellers, with a speed limit of 45 miles per hour (about 73 km). The road winds past the Appalachian Mountains in Virginia and North Carolina, connecting Shenandoa National Park and Great Smokey Mountains. The best way to do this is in autumn, with the scenery around this time of year being particularly picturesque.
Going-to-the-Sun Road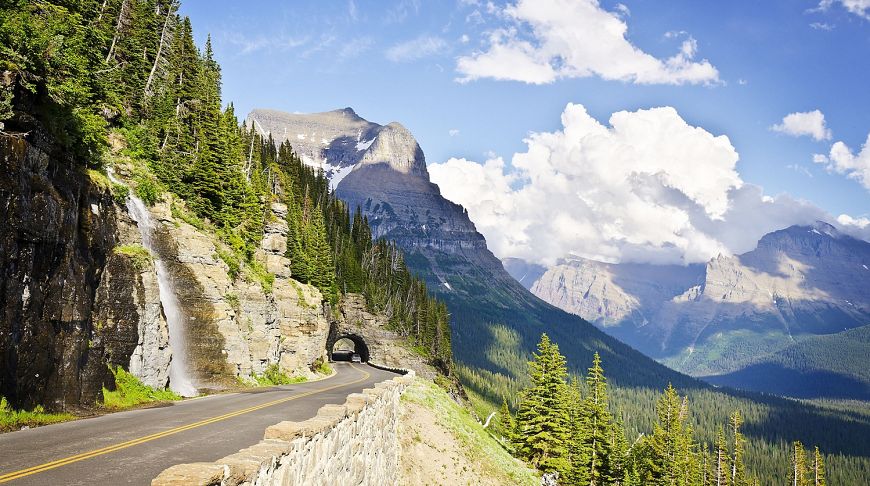 If your journey takes you through Montana's Gleicher National Park, you'll have to take the 80 kilometre road through the Rocky Mountains and the continental watershed at Logan Pass. Enjoy the beauty that surrounds you, but don't get too excited: only a small fence separates you from the 300-metre chasm.
Columbia River Highway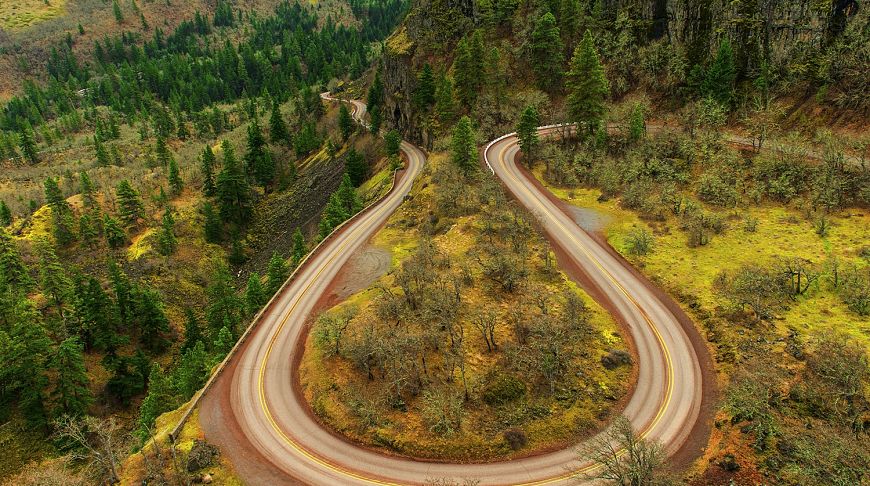 This scenic, historic highway in Oregon stretches for nearly 121 kilometers through Columbia River Gorge, connecting the towns of Trutdale and Dulles. It was the first road in America designed not only to get from point A to point B as fast as possible, but also to enjoy the stunning scenery on the road. As you travel along Columbia River Highway, you'll be surrounded by winding paths, waterfalls, bridges and several historical museums.
Texas Hill Country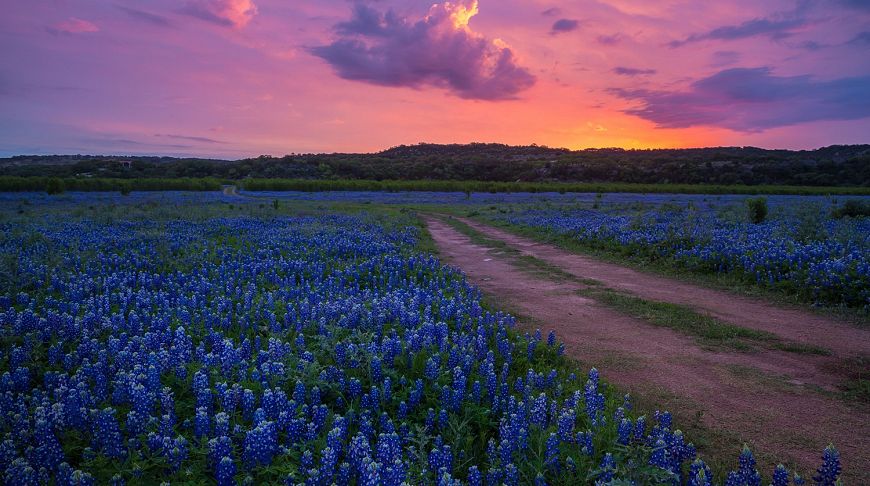 A piece of land between San Antonio and Austin will surprise anyone who thinks he knows Texas. The low, gentle hills are dotted with small towns like Boern, New Brunfels and Bergheim, founded mostly by German settlers, and the fastest roads intersect with dusty farm roads. Be sure to sample the local peaches in summer and admire the blue flowers of lupine in spring.
Cape Cod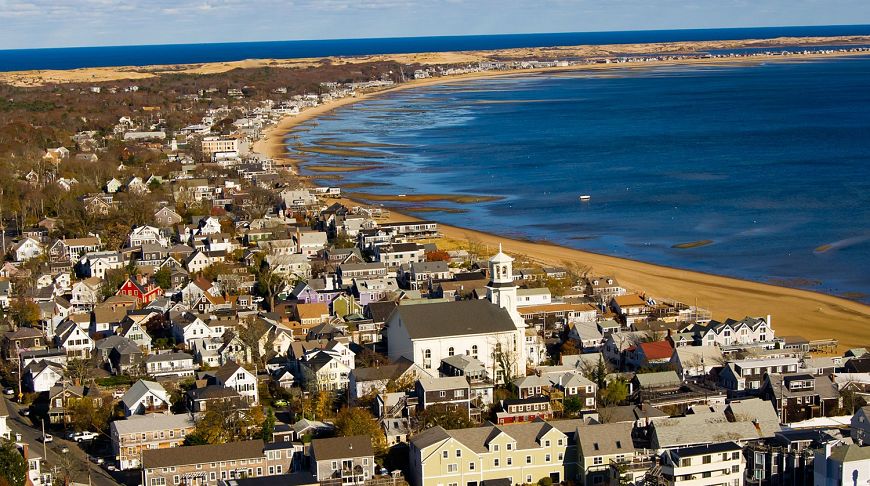 Starting your journey in the small town of Sagamore in Massachusetts, you can choose one of three highways, each of which crosses the Cape Cod Peninsula in its own way. Route six runs through the middle of the peninsula and Route 6A and Route 28 cross the northern and southern coasts, respectively. The surrounding scenery takes you to New England from old postcards.
Road to Hana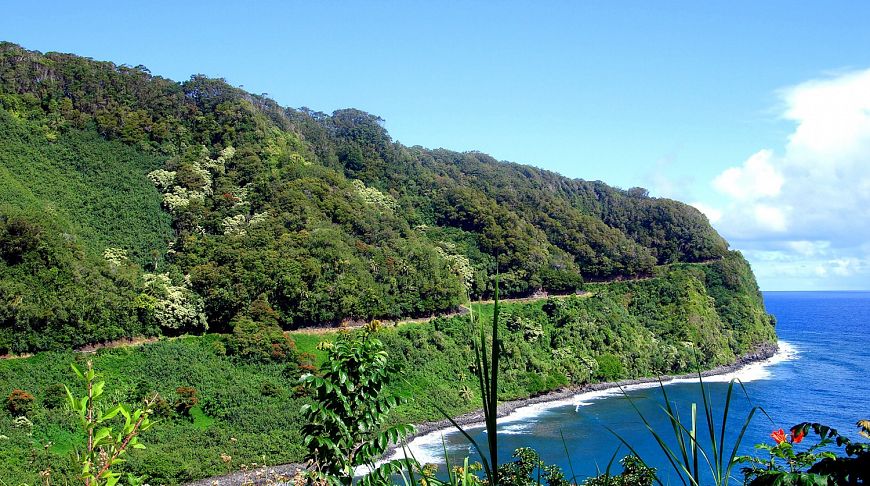 The small settlement of Khan in Hawaii has just over a thousand inhabitants and is considered one of the most isolated parts of the state. It is accessed by this winding road along the northern shore of the island. Along the way, there are several hundred steep turns, about 50 bridges, rainforests, fields planted with local tarot plants, black sandy beaches and many roadside fruit shops.
Highway 1 to Big Sur and beyond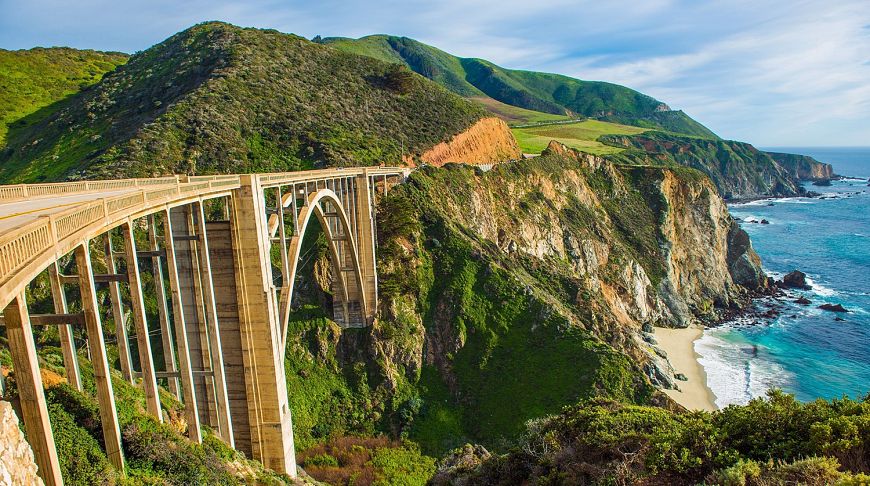 The road stretches from Monterey to San Diego along California's picturesque Pacific coast. Its length is over a thousand kilometers. Approximately 20 kilometers from Carmel is the Bixby Bridge, the star of countless car commercials. Also visit the unusual village of Esalen, where there is no radio or television; and the majestic Castle of Hearst Castle in San Simeon.
Overseas Highway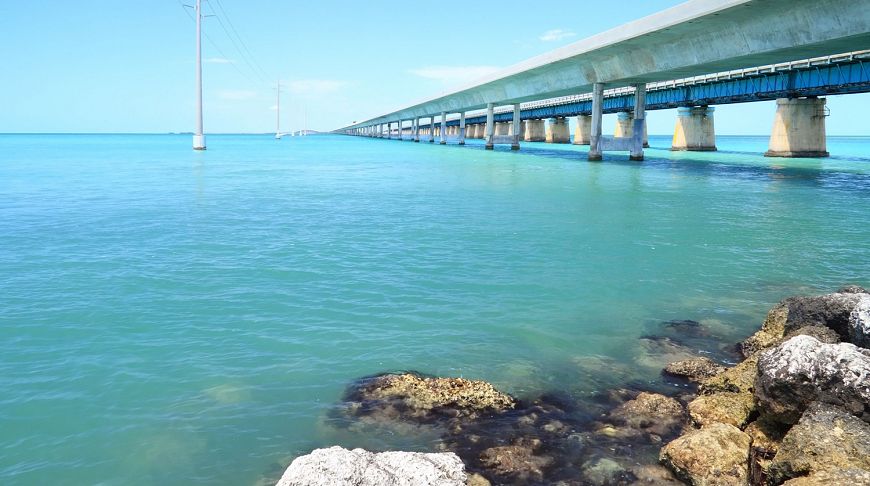 Unlike the other roads listed, this one is almost completely surrounded by water. It stretches through the Florida Keys Archipelago from Miami to the settlement of Aylamorada. The area may seem familiar to you if you've seen, for example, "True Lies" with Arnold Schwarzenegger and Jamie Lee Curtis. And don't forget to take sunscreen, a hat and glasses on the road, as the road is almost 200 kilometres long.
Great River Road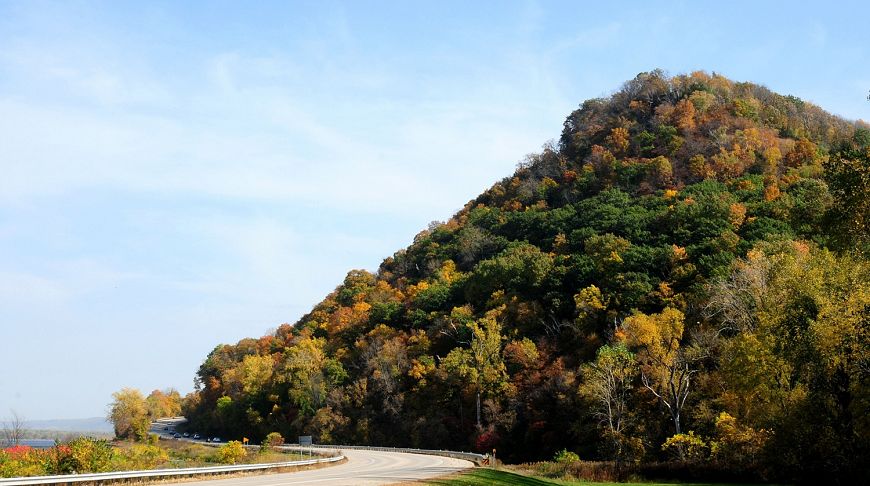 Strictly speaking, it's not even one road, but several highways that are operated by different states. Follow the mighty Mississippi River, heading south from Minnesota all the way to New Orleans. The road goes through 10 states and is almost 4,000 kilometers long. You'll encounter many contrasts along the way, from small coastal villages to bustling metropolises. The ideal companion on this journey will be a collection of stories by Mark Twain, "Life on the Mississippi.
The most beautiful roads in the United States are waiting for their travelers. Have a nice trip and a nice wind!